VIDEO GAME ONLINE SHOPPING

GAME OF JAPAN


Hit Japan has been around for a long time and they now have their own online store - an unmissable stop for import enthusiasts ! (Located in Japan)


PLAY-ASIA


Great and serious online shop with tons of classic and new-gen video game systems and games.
(Located in Hong Kong)


GENKI VIDEO GAMES


Video Games - Imported Japanese Video Games GenkiVideoGames.com - Online Video Game Shop
(Located in the United Kingdom)


JAPAN GAME STOCK


Japan Game Stock is one of the best import online store. Great selection and low price guaranted. JGS should definitively be in anybody's short list.. (Located in Japan)


VIDEO GAME AUCTIONS


Excellent blog that links to rare and unusual gaming-related auctions. Well worth a (daily) visit !

CHRONIC GAMES


Online ordering of Classic Games & Consoles.
(Located in the United Kingdom)


CONSOLE PASSION


Online ordering of Classic Games & Consoles.
(Located in the United Kingdom)

FAMICOM / NES

FAMICOM WORLD


A very promising site dedicaced to the sleek Famicom system.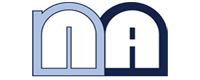 NINTENDO AGE


A site for true NES enthusiasts and collectors alike, inspired by AtariAge.com. The goal of Nintendo Age is to catalogue the entire NES and Nintendo universe.

FAMICOM DISK SYSTEM


The information on this site will allow you to successfully copy, dump, and rewrite your games onto FDS disks to enjoy them for decades to come !
PC ENGINE / TURBOGRAFX-16

UNIVERSO PC-ENGINE


Marcelo Reis cool web site about our beloved PC Engine system, featuring a lot of game reviews.


THE NEKOFAN PAGE


Kabuki's really cool page, you'll find there game reviews, pics, covers and PcEngine ads. (French language only)

NEC-PLUS-ULTRA


Flo's awesome site with information for ultra rare HuCard games and incredible items, highly recommended ! (French language only)

PC Engine Software Bible


Paul's incredible guide to PC Engine games with ratings, screens and tons of extras. This was probably one of the first PC Engine site I ever visited.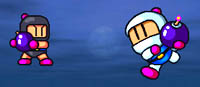 NECSTASY FORUM


My personnal best place on the web to discuss anything related to the PC Engine System. Great source of information and great people. (Mostly French with a small English section)

NECSTASY - PCE & PCFX TOC Database


This site contains a complete database of PC-Engine CD's Table Of Contents (TOC), This is the place to visit if you need to check your CDs.

SUPER PC-ENGINE GRAFX


Excellent website with tons of great features, including Game Play Videos and Game Musics. A must see !

MAGIC ENGINE


Magic Engine is probably the best PC Engine emulator available with a great user friendly interface and an astonishing HuCard & CDRom support. A must have.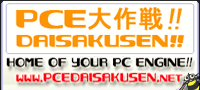 PCE DAISAKUSEN !!!


The home of your individual PC Engine collection. If you create an account you can manage your own game collection online on this site. Registration is very easy and free.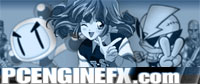 PCENGINEFX.COM


The home of an incredible NEC console community and one of the first, if not the first, english PC/FX site. Don't forget to visit its incredible forum as well.
PC ENGINE PARADISE


Great Japanese PC ENgine site with plenty of rare games on display. (Japanese language only)

THE BROTHERS DUOMAZOV


Three stout men's burly opinions on every Turbo Grafx game ever made. New review site that already counts nearly 200 reviews !!!

SUPER FAMICOM / SNES

SNES CENTRAL


A very sleek site devoted to Nintendo's Super Nintendo that also features prototypes and unreleased games. Well worth checking out !

SNES FREAKS


This excellent german website focuses on the SNES, and it features reviews, articles and interviews. A definite must see! (German language only)

SNES HUB


Masamune's goal is to have an in-depth review of every Super Nintendo game ever made, as well as in-depth articles pertaining to the Super NES. Don't miss out on this one!
GENERAL VIDEO GAMING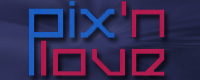 PIX'N LOVE


A publishing house and a magazine specialized in Retro gaming. Every Retro-gamers out there shouldn't miss these professionally written and printed gems. (French language only)

DIGITAL PRESS


Digital Press has been around for EVER, this is the place where retro gamers share memories or discuss their latest finds. An unavoidable website.

HARDCORE GAMING 101


If you're looking for in-depth overviews of entire game series, then Hardcore Gaming 101 is the place to go. Awesome, awesome site.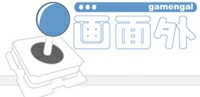 GAMEGAI


Certainly one of the best place on the net with a lot of information on Japanese Gaming. From obscure systems including the FM-Towns to the short-lived Dreamcast. The site is also loaded with extras which are worth checking out ! (English and Japanese language)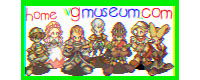 VIDEO GAME MUSEUM


I wonder why I waited so long to add VGMuseum to the link page. I do not know any other site that has so much to offer. Screenshots, game scans, game ending, you name it. An unique and impressive web site.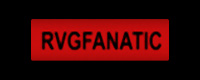 RVG FANATIC


Steve's amazing review site. You will certainly enjoy his reviewing style and his priceless coverage of obscure Super Famicom and Saturn games. Rvgfanatic is a newcomer but is well worth checking out.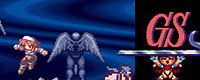 THE GAMING SANCTUARY


Vyse the Determined is a video game fan and his web site shows how much he loves his hobby. This place is quite new but be assured that this is just the beginning.

VIDEO GAMES SPIRITS


Great German website with reviews for lots of classic games, with many screenshots and lists of game series. The site is a follower of the now defunct Pixel-Heroes. (German language only)

ILLUSIONWARE


Excellent website with in depth articles of particular videogame series, countless game reviews from the Atari 2600, Game & Watch up to the Dreamcast and Playstation 3.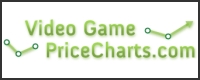 VIDEO GAME PRICE CHARTS


Video Game Price Charts brings accurate and up-to-date video game prices to your finger tips.

TIME WARP GAMER


Vinny celebrates the best in 8/16-Bit retro gaming with top-10 lists, box art and much more.
Video Game Den banners